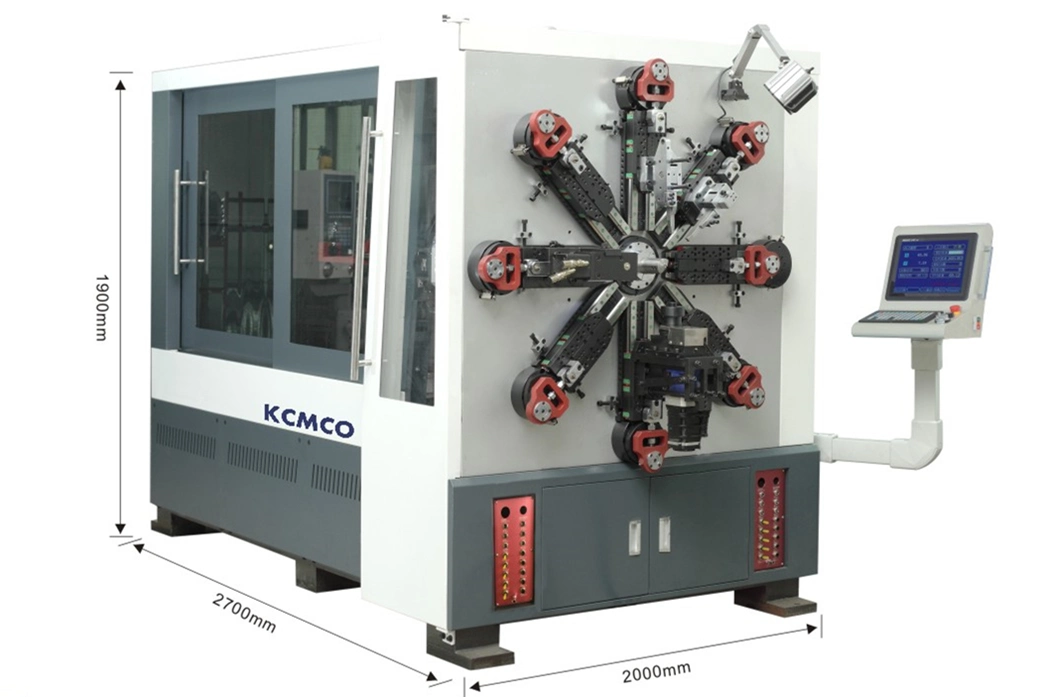 Product Description
1.1245WZ 12 axis Camless CNC Versatile Spring Rotating Forming Machine, is composed by Taiwan computer system and Japan servo motor special designed with no rocker arm and camless, , the slide base is separately controlled by eight servo motor, Feeding axis, Quill rotating axis, Wire rotating axis and Spinner axis.

2. It composed of crank connecting link system, feeding and rotating system, coiling straightening system and quill system. It can install the device of hydraulic pressure scissors, low noise; The damage is zero on mandrel and machine. It is suitable for making kinds of tension spring, torsion spring, compression spring, scroll spring, tower spring, flat wire spring and such highly difficult springs.

3. Largely increased the spring making range, it is precise, stable and easy to operate.