Imitation Handmade Dumpling Wrapper / Dumpling Skin Making Machine
1.Description
Imitation handmade dumpling skin wrapper making machine, baked buns, oatmeal, shao-mai skin machine machine continuous production is very similar to the middle hand webbing thin, can be customized design different mold to produce different shape, thickness, diameter, weight foods. The machine is formed once, without the need to return to the surface, the operation is simple, directly put dough into the dough bucket can be out of the dumpling skin.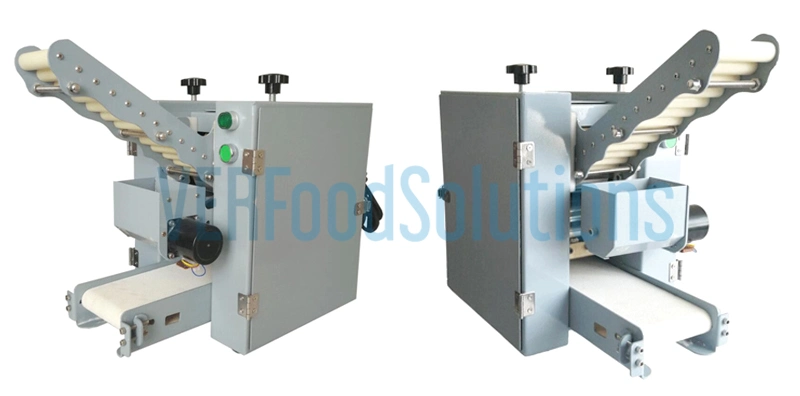 2.Specification
Name

New Design

Dumpling

Wrapper Machine

Model

VERDW-660

Diameter range

Within 180mm

Thickness

Adjustable

Voltage

110V/220V/Customized

Capacity

50-60pcs/min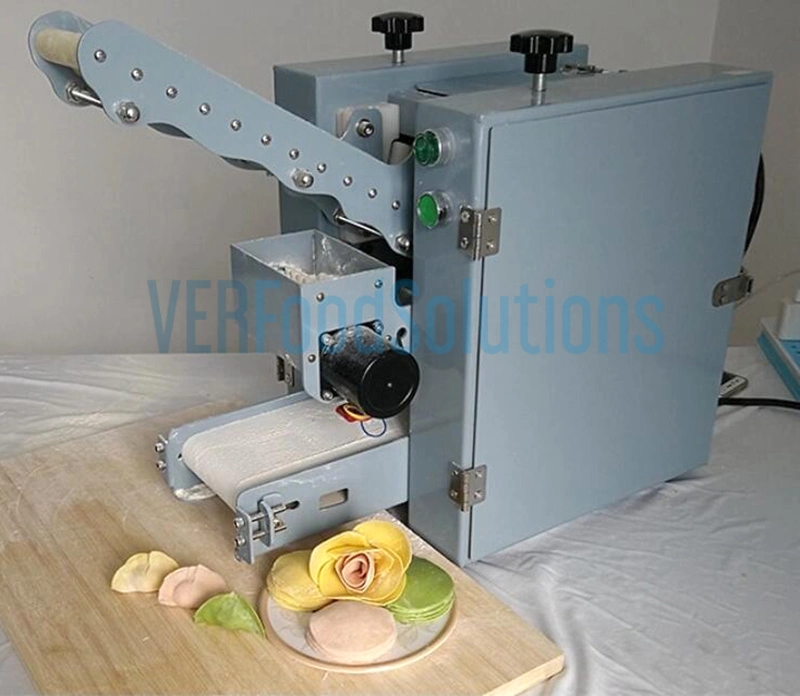 3.Main Features
1. Newest style small dumpling skin machine,can be put on the desk or table.
2. Made of stainless steel or food grade materials, maintenance,cleaning simple and convenient.
3. The diameter of the dumpling skin can be customized according to requirement.
4. The skin can make dumpling, samosa, stuffing buns, momo, siopao and wonton.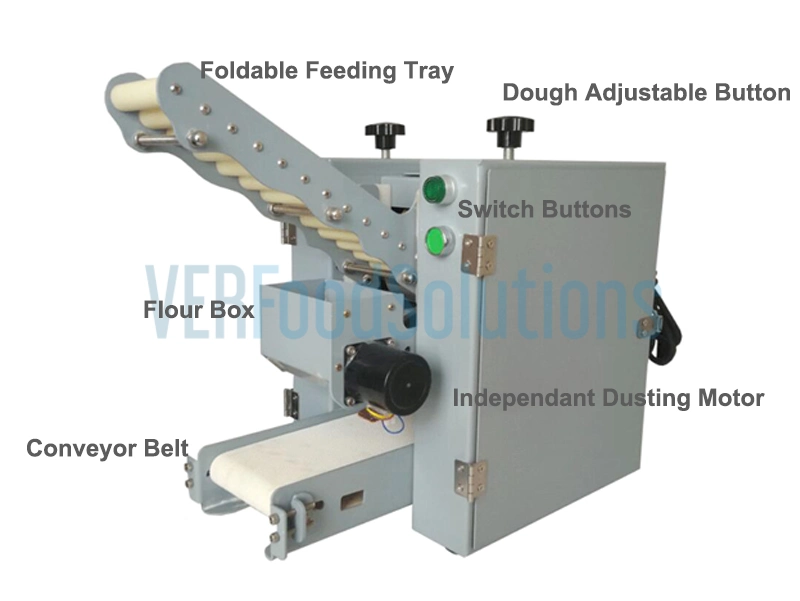 4.Widely Application
Dumpling wrapper making machine can be used for making dumpling skin, wonton skin, samosa sheet, etc. Small size, easy operation, saving time, high efficiency, production speed adjustable, save resources, do not waste dough, thick surface thin, do not hurt dough, forming, no scrapped, machine model can be customized.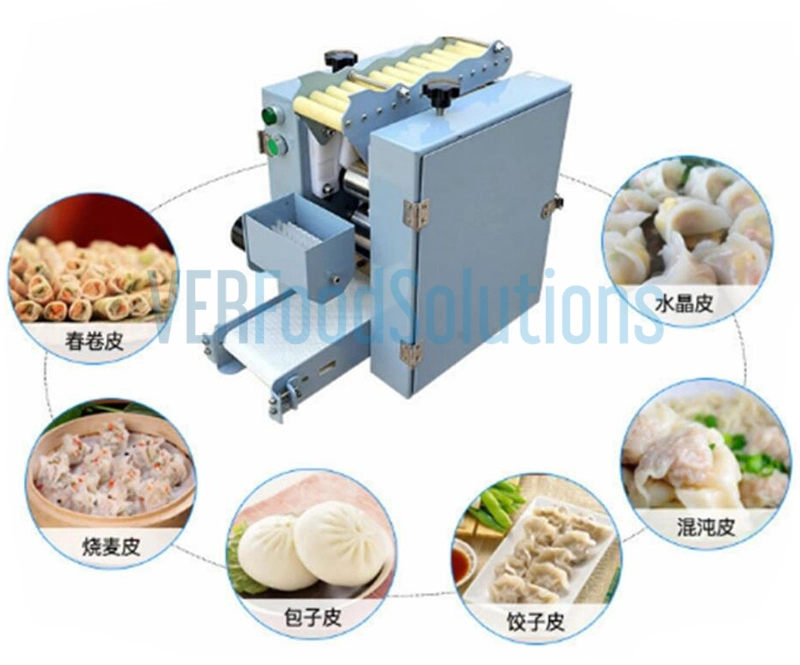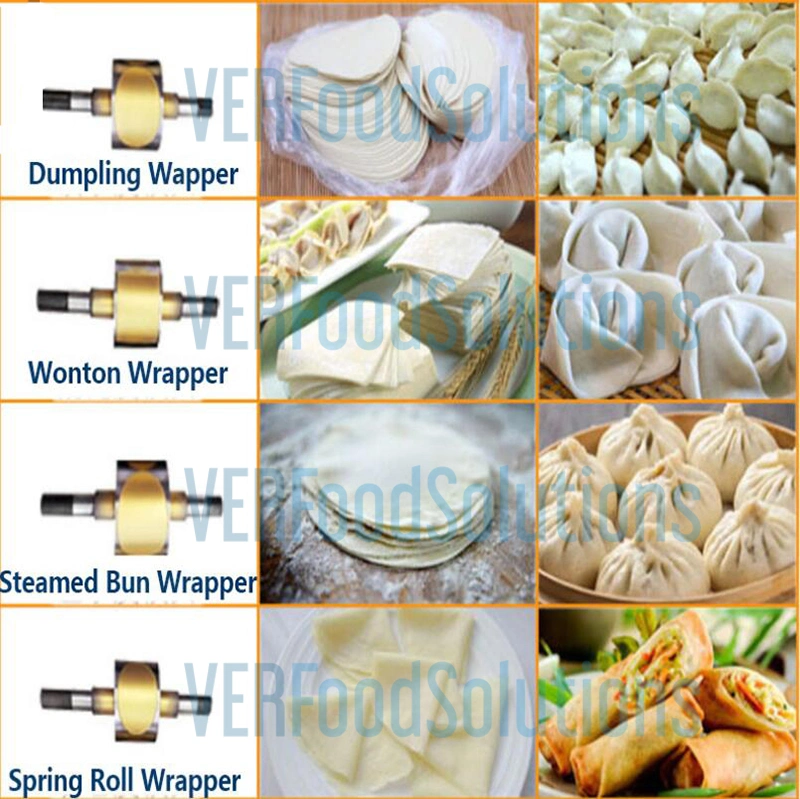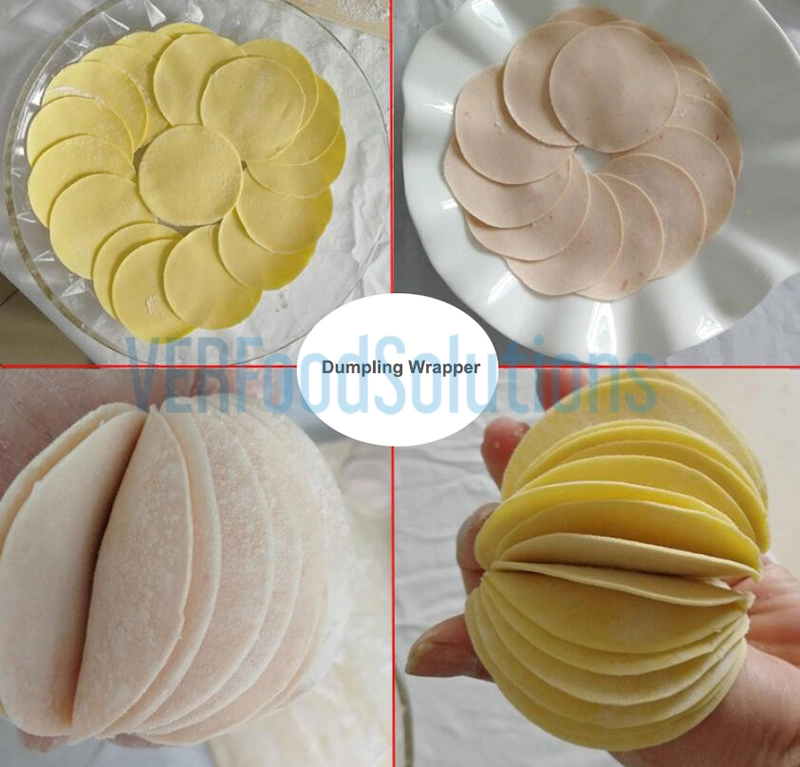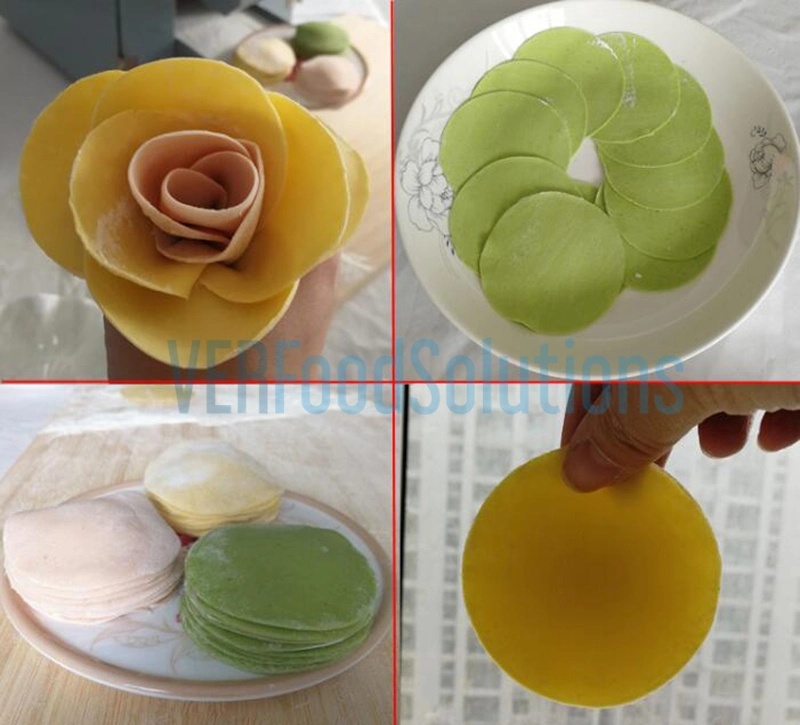 5.Factory Show
We can produce max. 500 units dumpling wrapper making machine per month, ensure fastest delivery time. All machine will be well tested before delivery.