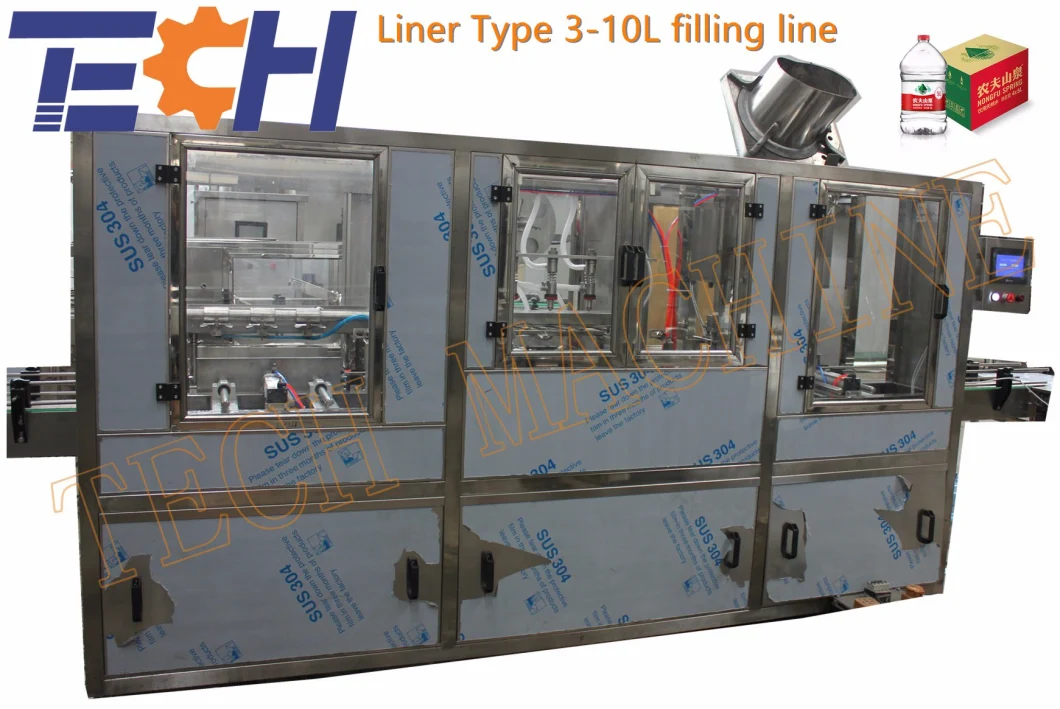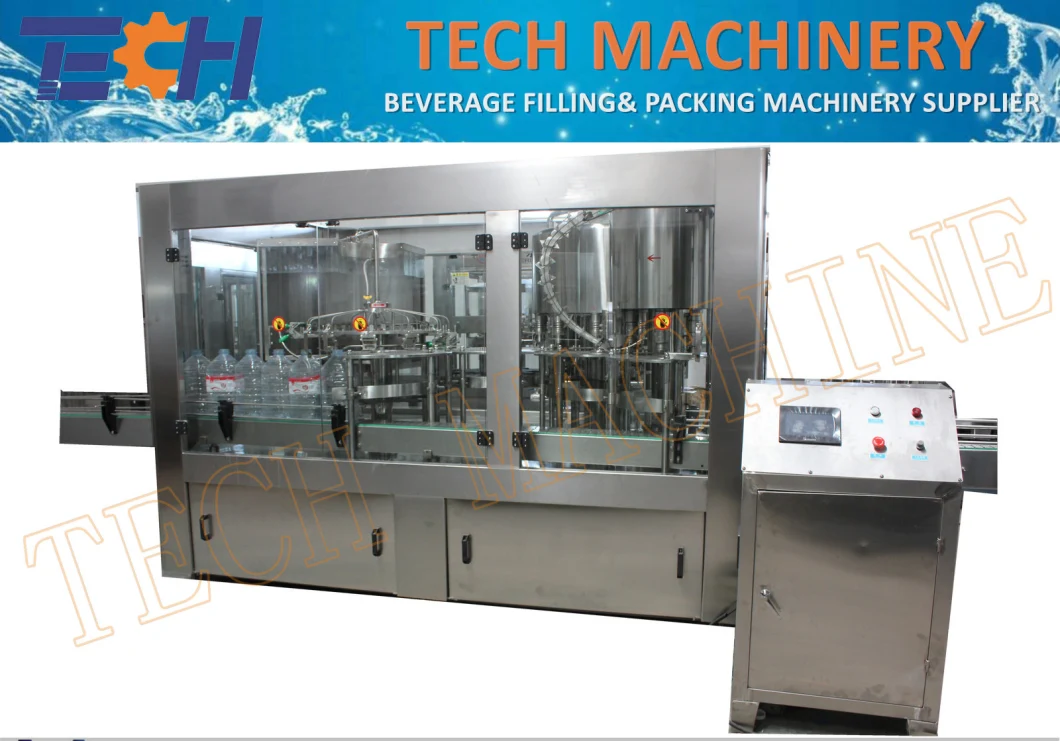 APPLICATION:
This series of machines are mainly used for 3L/5L/10L bottle filling the Non-Aerated drink such as mineral water, pure water, non-gas wine drink and so on. The machine design is shorten the time for the drink material contact with outside, Increased the sanitation condition and throughout and economy benefit.
The washing, filling and capping will be finished just by one machine. It is very convenient to change bottle size by means of advanced bottle conveying technology--bottleneck clamping & bottle suspending technology.
Advanced programmable PLC is equipped to control the main machine. Main electronic components are all from famous international enterprises. All spare parts that may touch with water are made from high-quality SUS304 stainless steel.
Main Parameter:
| | | | | |
| --- | --- | --- | --- | --- |
| Model: | CGF8/8/3 | CGF12/12/4 | CGF16/16/6 | CGF20/20/6 |
| Capacity:5L(b/h) | 800-1000 | 1000-1600 | 1600-2000 | 2000-3000 |
| Suitable Bottle:(mm) | 150-340 | 150-340 | 150-340 | 150-340 |
| Suitable Cap: | φ50-φ110 (mm) | φ50-φ110 (mm) | φ50-φ110 (mm) | φ50-φ110 (mm) |
| Filling Pressure: | Normal pressure | Normal pressure | Normal pressure | Normal pressure |
| Power: (W) | 3.84 | 5.6 | 6.3 | 7.3 |
| Size L×W×H (mm) | 2865×2170×2350 | 3700×2570×2350 | 3800×2950×2400 | 4500×3400×2400 |
| Total Weight:(kg) | 4000 | 5000 | 6000 | 8000 |