To make machine-made spring onion pies close to manual-made one, we reform dough rolling and stretching mechanisms to get up to more layers and thin dough sheets for flaky scallion pancakes. Sprinkle oil and scallions smoothly and well mixed, you would getten better and more stable quality and higher production capacity of these spring onion lacha pastry pies than hand made ones. You will save human resources, get higher profit and become more competitive in the market.

OMG-3168 Thin dough pastry production line can produce Pies, Onion Pie, flaky scallion pancake,Lacha Paratha, Paratha, Indian Pies, Arabian Pies, Crepes, Burek and thin dough sheet products...etc.
Operation process:
1. Place the well mixed dough in the Dough Feeder.
2. Dough sheet goes through 4 Dough Sheeters.
3. Then the Dough Stretch mechanism, it becomes the 1mm thickness dough sheet.
4. Oil devices (above and below the forming conveyor) and Stuffing Extruder well- spraied the oil and spring onions on the dough sheet.
5. Round cutter divides the dough sheet in two.
6. Rolling devices roll the dough sheet in 2 rolls which with oil and scallions in them.
7. Extruding machines extrude the rolls to the expected weight.
8.Curling the rolls manually.
9. "OMG-788 Filming and Pressing Machine" to press the dough into a pie with films upper and underneath.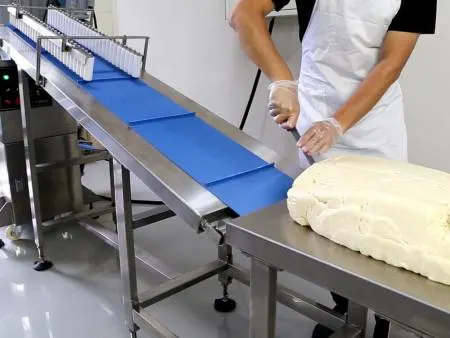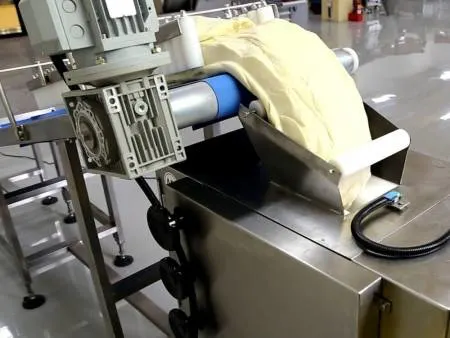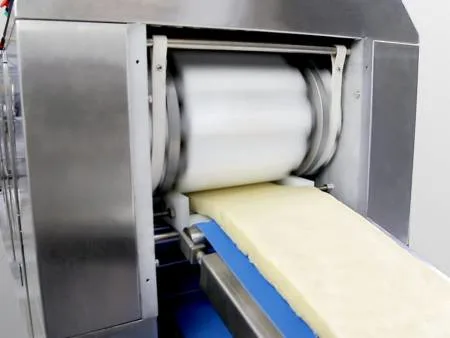 Prepare dough Feeding Sheeting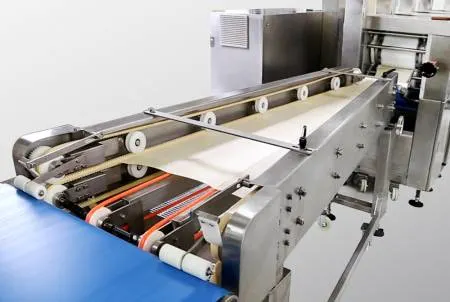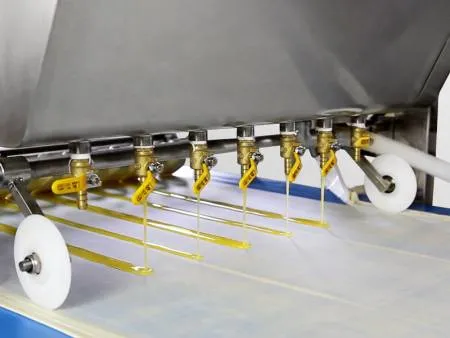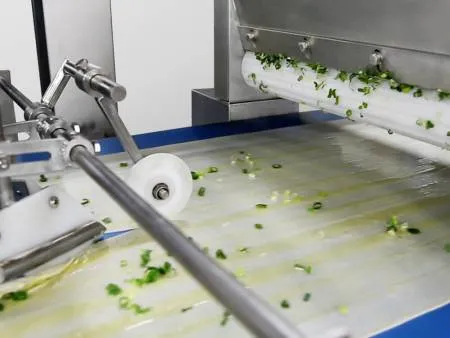 Stretching Oil dripping Scallion sprinkling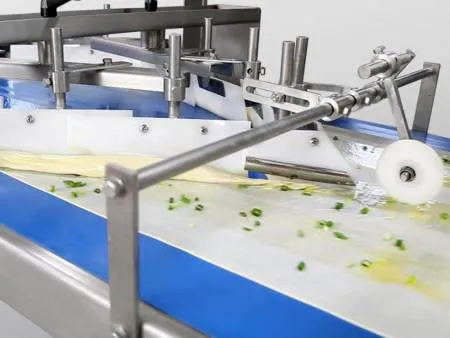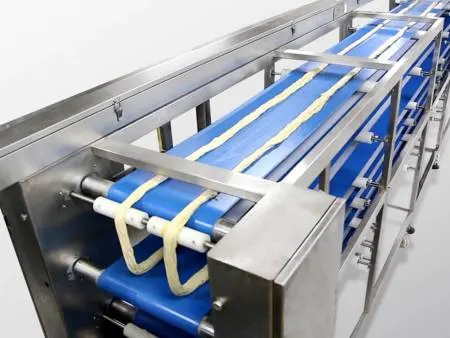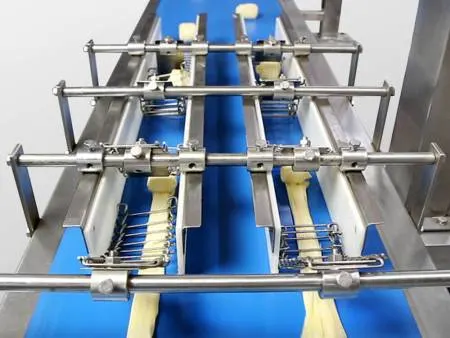 Rolling Dough resting & Oil solidifying Rolling


OMG-788 Filming and Pressing Machine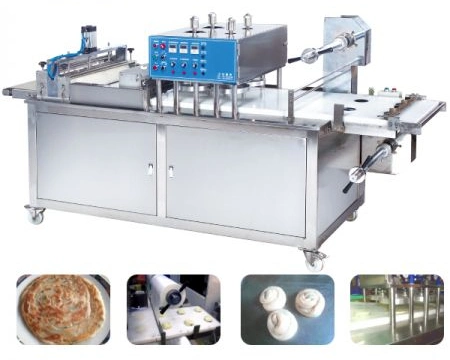 | | |
| --- | --- |
| Size | (L)25,160 x(W)2,255 x(H)1,640 mm |
| Electricity | 220/380/415V,3 Phase,50/60Hz,32Kw |
| Application | Lacha,methi, onion,, Paratha Dough Ball,Spring Onion Pie Thin Dough Products |
| Capacity | 6300 pcs/hr |