1) The machine used to make torrilla, chapati, pita, arabic bread, roti, naan, Paratha dumpling wrappers,wonton wrappers etc.
2) The shape can be round or rectangular,its diameter or width is adjustable by changing different moulds.
3) The round one ,diameter can be 50mm, 70mm,80mm,90mm,100mm, 130mm,150mm, 300mm, 400mm Or other diameters.
4) The thickness is adjustable ranging from 0.4mm- 6mm
5) Multi roll type make the forming at one-time, uniform in size and thickness.
6) Automatic conveyer, automatic molding, automatic recycle the dough sheet.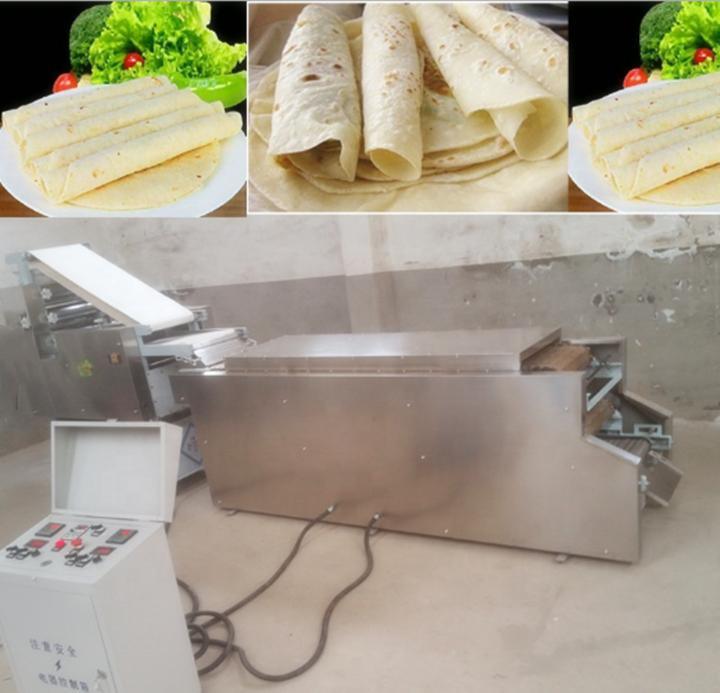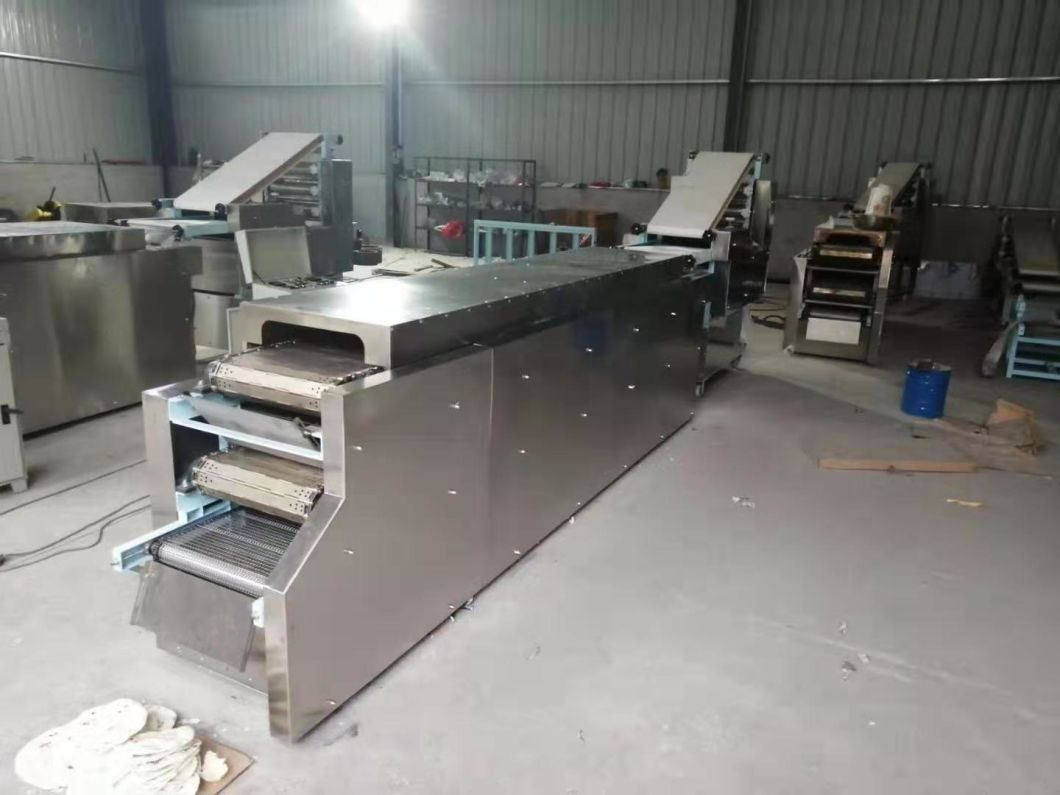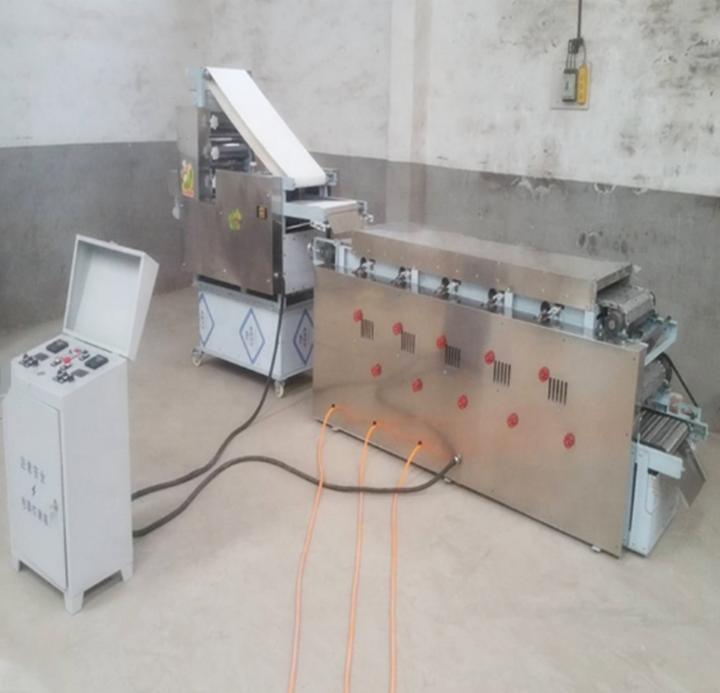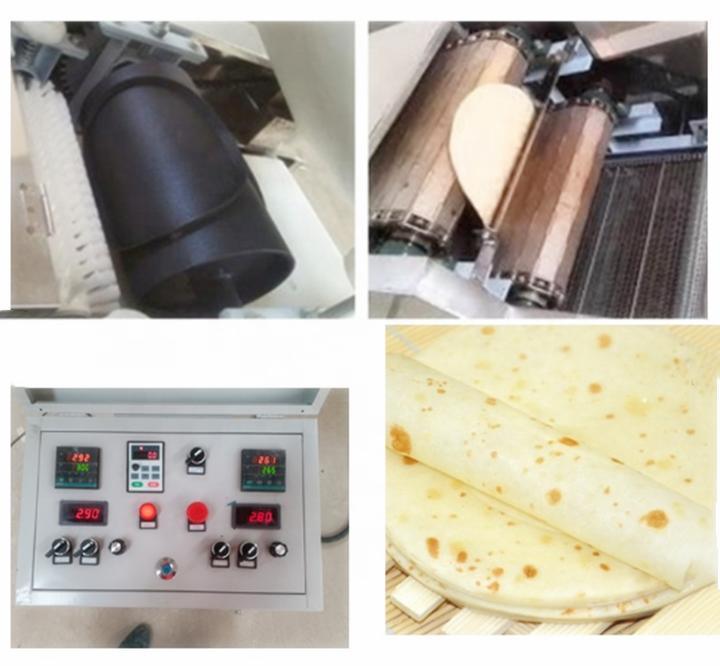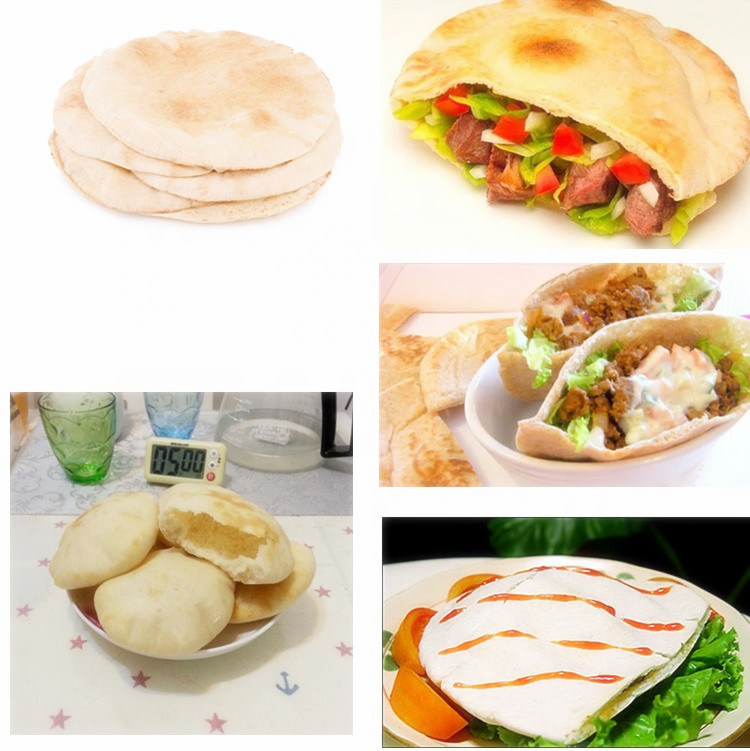 Specifications of roti making baking oven line
Machine name

Specification

Capacity: 50 kg / time

Machine net weight: 230kg

Stainless steel + PVC food grade conveyor belt

Leather working speed adjustable, thickness range 1-6mm

Production: 1500-2000 pieces per hour Leather working

Dimensions :1700*580*1170mm

Flat bread baking oven

Gas volume: 0.8CBM / hour Baking Efficiency: 500-1000

pieces per hour Weight: 640KG