XM4-10 Clay Brick Machine / Soil Hollow Block Machinery / Brick Making Equipment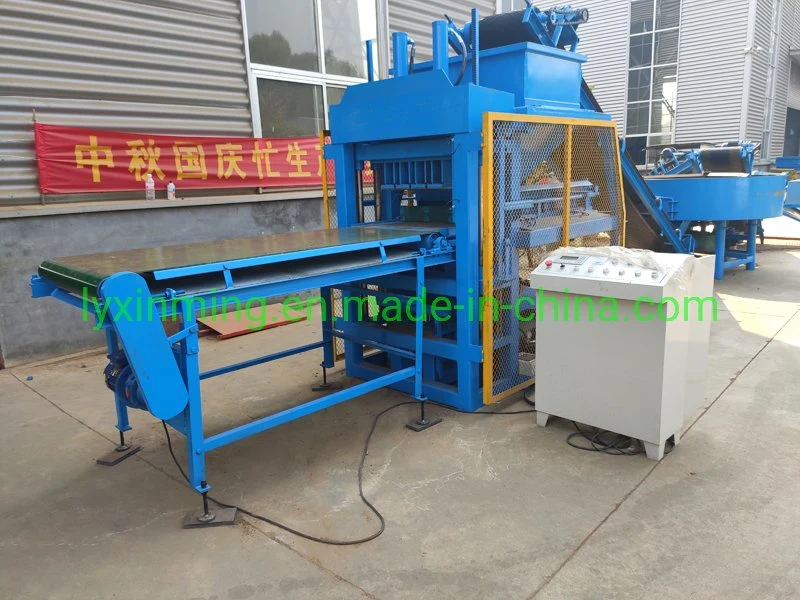 Description
1.This machine can produce 4 pieces block at one time,and the shaping cycle is only 7~10 seconds.Using hydraulic technology,so the blocks produced are of good quality, large density and high strength.

2.All mould use precise line cutting and carburizing treatment to prolong its service life.
The machine frame is welded by special thick steel rectangle welding techniques, thus it is strong,durable and can resist vibration.

3.The fully automatic block making machine can produce all kinds of interlocking blocks,just by changing the moulds.

4.XM4-10 Interlocking clay brick making machine is a small type block machine,which can be easily operated by only one person.And it has been widely used in African countries.

5.It only takes 10 seconds to make 4 pcs brick.

6.By adjusting the screws,the height of the brick can be changed.

7.Automatic operation machine.its material feeding.mould pressing and mould lifting automaticlly.
Main technical parameter and theoretical production capacity
| | |
| --- | --- |
| 3M Belt Conveyor: | 0.75KW Carry soil into soil crusher |
| Soil Crusher: | 5.5KW |
| 3M Belt Conveyor: | 0.75KW Carry soil from soil crusher to soil screen |
| Soil Screen: | 1.1KW Select fine soil |
| 3M Belt Conveyor: | 0.75KW Carry fine soil from soil screen to mixer |
| JQ500 Mixer: | 7.5KW |
| 5M Belt Conveyor: | 0.75KW Carry Mixed material from Mixer to Brick Machine |
| XM2-25 Brick Machine: | 9.6KW/16HP Produce designs of interlocking brick with molds |
| Brick Receiver: | 0.75KW Carry fresh bricks from brick machine |
XM2-10 brick making machine can save the most labor. And easy to operate without training. No need Pallets, which can reduce the cost. Small investment,big profit.
Capacity
No.

Size

(

mm

)

Picture

Pcs/Mould

Pcs/hour

Pcs/8hours

1

300*150*100mm




4

1440

11520

2

300*150*100mm




4

1440

11520

3

300*150*100mm




4

1440

11520

4

300*150*100mm




4

1440

11520
Types of Blocks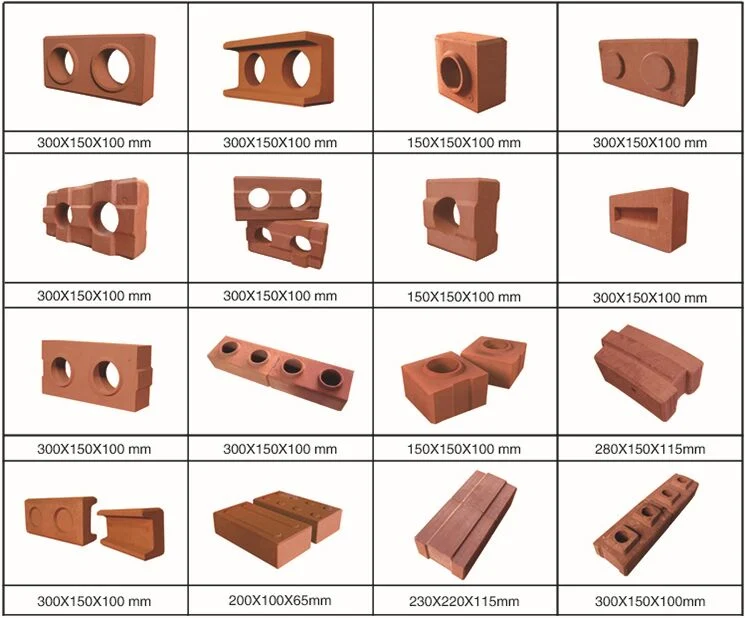 Related Production
| | | |
| --- | --- | --- |
| | | |
| M7M2 Clay Brick Machine | XM1-10 Clay Brick Machine | XM1-30 Manual Clay Brick Machine |
Company
Xinming Machinery Co., Ltd. was established in 2001. Located in Linyi, the capital of China's logistics industry, it is mainly engaged in the research and development and sales of construction machinery and engineering machinery such as concrete brick machine, clay brick machine, brick machine mold, excavator, loader, etc. It is the leading brick machine manufacturing and export enterprise in Shandong Province. It is a star enterprise with 18 years experience in brick machine manufacturing and sales, and has established long-term business relationships with customers in more than 70 countries and regions.
Based on our own sales experience, our company has cooperated with many domestic manufacturers to develop multi-series, multi-specification and different types of brick machine equipment according to the brick-type requirements of each exporting country to meet the production needs of customers in different countries. Can provide customers with high quality complete sets of equipment and technical services. Formulate scientific technological processes, provide excellent mechanical equipment, and have a leading position in the domestic technology.
In the future, we will continue to take technology development as the leader, benefit as the center, quality as the foundation, and reputation as the guarantee, and strive to provide better products and services to customers around the world.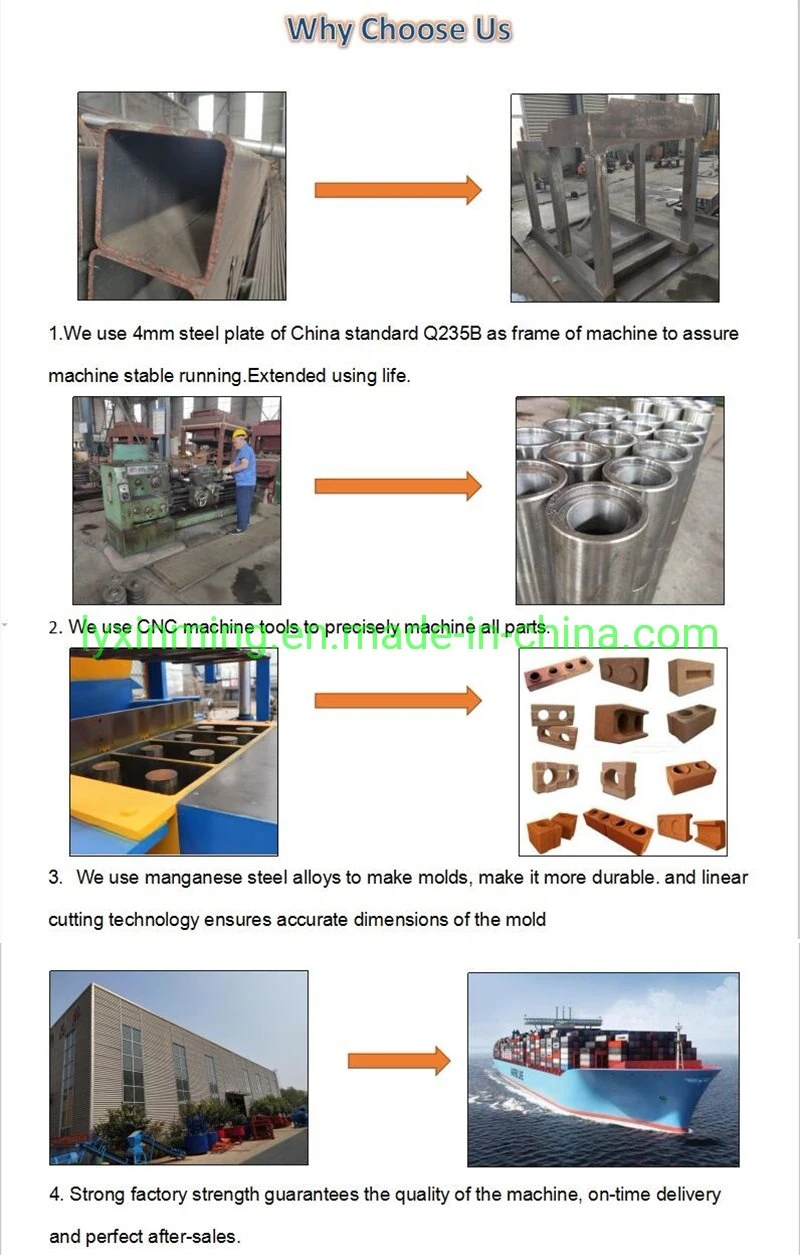 Contact Us