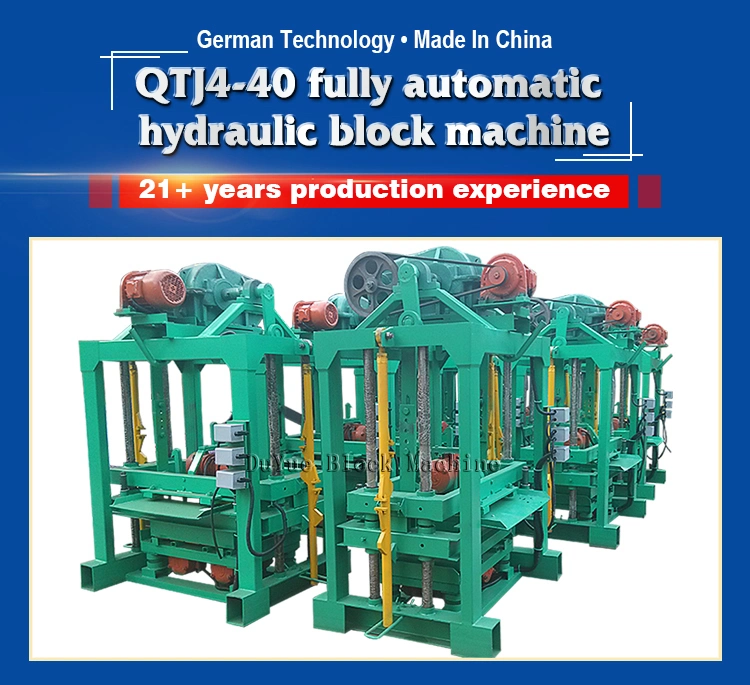 Production description

1.QTJ4-40 can produce sizes of block, brick, paver, curbstone, hourdis by changing moulds.
2.Material: QTJ4-40 use China Standard Q235B steel plate.
3.Welding: carbon Dioxide Protection Welding will assure machine and mould stable running.
4.Reducer: QTJ4-40 use 350 reducer to supply bigger power.
5.Motor: QTJ4-40 use lifing motor with automatic brake.
6.Mould: Carburizing Heat Treatment Technology assure longer Mould life.
7.Spare part: We supply suitable spare part folling the machine shippment.
Main technical parameters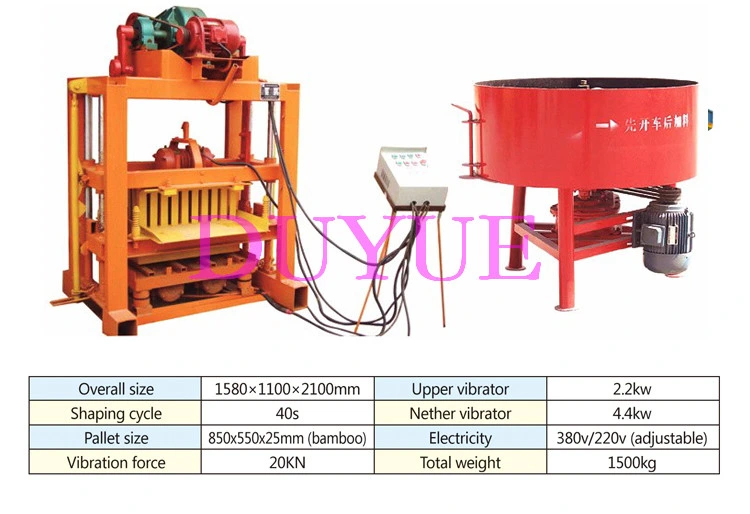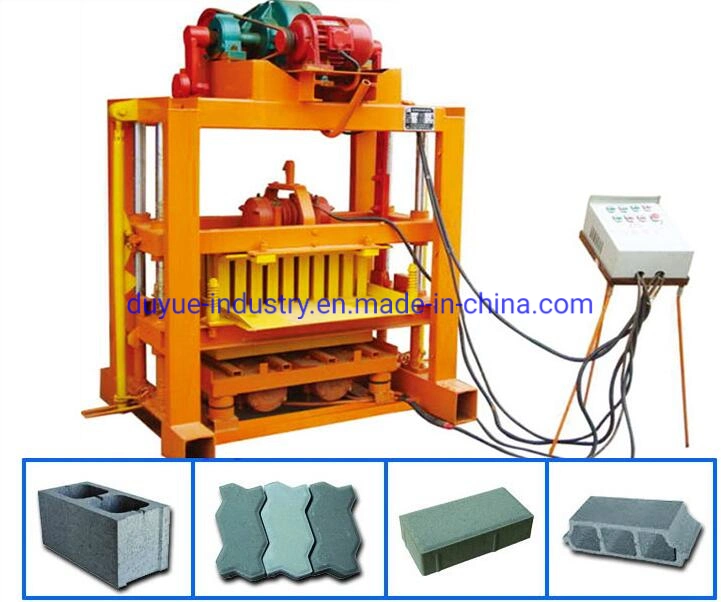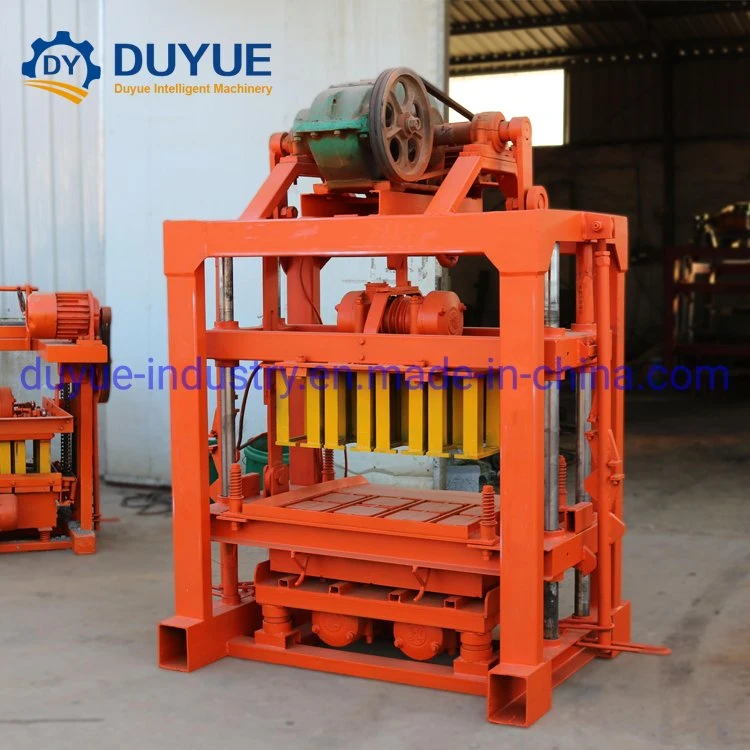 Theroetical production capacity